APIPA 2013 Conference Instructors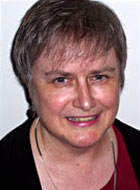 Betsy Cohn
Elizabeth (Betsy) Cohn helps government auditors improve government operations through a crucial product: performance audit reports. To that end, Betsy has delivered numerous trainings, under the auspices of the Pacific Islands Training Institute (PITI, for each of the member organizations of the Association of Pacific Island Public Auditors (APIPA), and has participated as a presenter at three APIPA conferences (2003, 2006, and 2011).
In the U.S., Betsy has worked extensively with federal, state, and local government audit organizations as a consulting trainer through the Government Accountability Office (GAO) and the Government Audit Training Institute (Graduate School, USA), and has designed and conducted performance audit reporting courses for both organizations. She has been honored for her efforts, receiving the Inspector General's Award from the U.S. General Services Administration in 1997 and a Graduate School USA Faculty Excellence Award in both 1996 and 2010.
Under the auspices of the Government Audit Training Institute, Betsy has delivered extensive training for OPM, for the USAID/Office of the Inspector General, for the General Services Administration/Office of the Inspector General, for the Department of the Interior/Office of the Inspector General, for the New York State Comptroller's Office, for the New York City Comptroller's Office, for the City of Philadelphia/Office of the Controller, and other federal, state, and municipal government audit organizations.
In addition to her experience as a consultant for government organizations, Betsy also has credentials as a teacher, teacher trainer, and manager in the academic world. She served as Assistant Director of the Freshman English Program at the University of Maryland, performing both as lead instructor and operational manager, with duties for training and supervising 100 composition instructors. Her responsibilities included, among other things, certifying completion of the Freshman English requirement for graduation. (At the time of her service, Freshman English was the only requirement that applied to all of the approximately 30,000 students at the College Park campus.) Betsy has also served on the faculty of the English Department at Georgetown University.
Betsy is the co-author of Writing to Please Your Boss (And Other Important People, Including Yourself). She received her B.A. and M.A. in English from the University of Maryland at College Park, and has completed 30 credits beyond the Masters in English from Maryland.
Courses that Betsy currently offers through PITI include the following: Developing and Presenting Audit Findings, Writing Audit Reports by Objectives, Team-Developed Audit Reports, Managing the Audit Engagement, Writing Value-Added Audit Reports, and Reviewing Other People's Report Writing.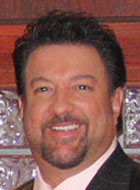 Frank Crawford
Frank Crawford is President of Crawford & Associates, P.C., Certified Public Accountants. Crawford & Associates is a 16-person firm with its lead office located in Oklahoma City, Oklahoma. The firm specializes in providing auditing, consulting and accounting services solely to state and local governmental entities. Crawford & Associates has performed over 700 financial statement audits and financial related audits, along with a variety of other services including GASB 34 implementation plans, fraud investigations, internal control analysis, accounting policy and procedure development, contract internal auditing, quality assurance reviews, training, fixed asset record development and expert witness testimony in litigation and labor arbitration matters.
Mr. Crawford is currently the Chair of the Oklahoma Society of CPAs Government Accounting and Auditing Committee and has also been involved in a number of AICPA committees and task forces as they relate to governmental accounting and auditing, including the former AICPA Governmental Accounting and Auditing Committee, the current AICPA Government and Not-For-Profit Expert Panel and AICPA Audit Guide Revision Task Force.
Mr. Crawford is also currently the Chair of the AICPA's GASB Liaison Task Force, an appointed group of seven individuals designated by the AICPA to interact with the Board during the accounting standard-setting process.
Mr. Crawford was also a member o the GASB's advisory group for the first Implementation Guide of Statement 34, and has already assisted and audited several local governments that implemented Statement 34 as far back as June 30, 1999. In addition, Mr. Crawford, at the request of the Graduate School, USDA's Pacific Islands Training Initiative, recently developed GASB 34 implementation plans for many of the U.S. territories, commonwealths, and Freely Associated States including Guam, American Samoa, the U.S. Virgin Islands, the Commonwealth of the Northern Mariana Islands, the Republic of Palau, the Republic of the Marshall Islands, and the Federated States of Micronesia.
Mr. Crawford is a frequent lecturer, trainer and discussion leader for numerous groups, firms, and State Societies, and has appeared in several AICPA continuing professional education videos and live satellite broadcasts related to governmental accounting and auditing.
Commonly known as Frankie to clients, friends and family, Mr. Crawford has two children, 11 year-old daughter Madison and 6 year-old son Blake, and also has the good fortune to be married to Cindy Crawford.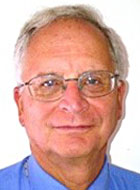 Kevin Dungey
Dr. Kevin Dungey earned his BA degree with a double major in English and Psychology at the University of North Carolina at Chapel Hill (1972) and his Ph.D. at Stanford University (1980) in Linguistics, and Medieval Languages and Literature. He taught English as a professor at the University of Maryland–College Park (1980-1987), and Greek, Mathematics, and Philosophy at St. John's College, Annapolis, Maryland (1987-1994). Dr. Dungey presently teaches Oral Presentations (since 2000) for the Whiting School of Engineering at The Johns Hopkins University. He also co-owns and directs Quality Communication Group, Inc., which offers audit writing training for federal agencies (Department of Labor--Office of the Inspector General (OIG), Department of State–OIG, Department of Housing and Urban Development-OIG), state agencies (Legislative Auditors for Maryland, Vermont, and Louisiana), local agencies (The City of San Diego), and private companies (KPMG, JMT Engineering).
In addition, Dr. Dungey has offered specialized training for writing in plain English and in writing clear and usable regulations for the IRS and for DFAS. He further helped develop a distance learning class for Veterans Benefits Administration called Reader-Focused Writing Tools that was offered at remote sites for 8,000 VBA employees. This training class won Vice-President Al Gore's Hammer Award for promoting efficiency in government in 1996.
Throughout his academic career, Dr. Dungey has specialized in writing. He was Assistant Director of Freshman English at Stanford University (1979-80), Co-founder and Co-director of the University of Maryland's Professional Writing Program (1980-83), and Director of Writing at St. John's College (1991-1994). He is co-author of a book, Technical Communication, to be offered by Cognella Press in the spring of 2014.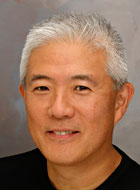 Glenn Furuya
The concepts and philosophies of Leadership Works reflect the unique background of its founder, Glenn Furuya. Born and raised in Hilo, Hawaii, Glenn's Eastern heritage, island upbringing and Western education form a unique three-way blend - a confluence of ideologies that is critical for success in today's global economy.
Glenn holds Bachelor and Master Degrees in Education from the University of Hawaii and started his career as a special education teacher, an eight-year journey that he says really taught him to lead. Faced with a classroom of adolescent children, many with severe mental and emotional disabilities, Glenn created strategies and fostered an environment that inspired these children to learn and was recognized as one of Hawaii's "Outstanding Young Educators."
During this time, Glenn also served as the head of advertising and assistant to the company President at KTA Super Stores, a family-owned grocery chain based in Hilo, Hawaii. There he gained valuable business experiences and insights as a key member of a team tasked with transforming the organization from a small, family-owned market to a modern retail entity.
In 1982, armed with profound knowledge in both education and business, Glenn left his teaching position and job at the market to pursue his passion in leadership and formed Leadership Works – a company that has been devoted to growing people, teams and businesses for the last 30 years.
Glenn is a certified Social Style and Hay Assessment trainer, has trained with some of the top seminar and business leaders of our time, including Dr. W. Edwards Deming – the father of the quality movement in Japan, and has worked side-by-side with numerous leaders and organizations of all sizes and industries. His extensive knowledge in leadership and process improvement, energetic and engaging method of teaching and his ability to reach across cultures has made him one of the top leadership experts and educators in his field.
Glenn is the author of the internationally published book, "The Little Book with 50 Big Ideas on Leadership," which has sold over 10,000 copies worldwide. It is available online at www.simpletruths.com.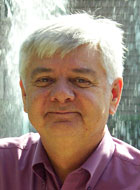 Chuck Hester
Charles (Chuck) Hester, Sr. served as the Western District Inspector General and Audit Manager for the Federal Emergency Management Agency (FEMA) until his retirement in 1995. Chuck is currently an instructor for various organizations, including Graduate School's Government Audit Training Institute in Washington, DC, and the Pacific Islands Training Institute in Honolulu, HI; the California and Oregon Societies of Certified Public Accountants' Educational Foundation and for various chapters; the National Association of State Accountants, Controllers and Treasurers; various Chapters of the Institute of Internal Auditors; the California Association of State Auditors; and the Association of Government Accountants' Education and Research Foundation. Chuck also serves as a Special Consultant for the Asian Development Bank, the Supreme Court of the Republic of Palau and for various CPA firms, including KPMG and Nuñez & Associates. In addition, Chuck has served as the Team Leader for External Peer (Quality Control) Reviews for numerous national, state and local audit agencies.
Chuck is a member of various professional auditing and accounting organizations and has written several articles that have been published in professional journals. Chuck is Certified in Financial Forensics by the AICPA. In California, Chuck currently serves as member of the Qualifications Committee for the California Board of Accountancy. Chuck was also appointed to the State Bar's Commission on Judicial Nominees Evaluation, the Contra Costa County's Emergency Medical Care Committee, and the County's Transportation Authority Citizen's Advisory Committee. In the past Chuck has served on the Disciplinary Board of the Oregon State Bar and to the Oregon Boards of Geologists, Engineers and Land Surveyors.
Chuck is the recipient of the Faculty Excellence Award from the Graduate School. Chuck has also received numerous other awards including the Jack Birkholz Leadership Award presented by the Western Intergovernmental Audit Forum and the Education and Training Award presented by the National Association of Government Accountants.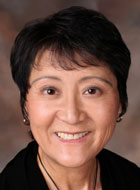 Jeanne Yamamura
Dr. Yamamura brings to APIPA more than thirty years of experience in industry and academia. She is licensed as a CPA in California and Nevada. She began as an auditor with Peat, Marwick, Mitchell & Co. (now KPMG) in San Francisco, California, and moved on to work as an Audit Manager for Touche Ross & Co. in the Commonwealth of the N. Marianas. She provided internal audit services for county government and for an international financial services company. She has also worked in a variety of positions ranging from Assistant Controller to Vice President of Finance in the savings and loan industry.
Following the completion of her doctoral studies at WSU, Dr. Yamamura taught accounting information systems and auditing at the University of Nevada Reno (UNR). In 2005, she served as Chairman of the Nevada Society of CPAs, the first academic to hold the position in the organization's 58-year history. In recent years, she has been providing training to island governments throughout Micronesia and the Virgin Islands, teaching students in a sustainable MBA program, and developing content for online MBA programs.
She has written articles appearing in the Journal of Accountancy, the CPA Journal, and the Internal Auditor as well as numerous academic journals. Her research focuses on the management of professionals and includes examination of factors impacting ethical judgments as well as the impact of cultural differences.
Dr. Yamamura received a Master of International Management from Thunderbird, American Graduate School of International Management in Glendale, Arizona, and a Ph.D. in Business Administration – Accounting from Washington State University in Pullman, Washington.